Sustainability Overview
Here at IOI Properties Group ("IOIPG"), sustainability is pivoted at the core of our business vision, mission and core values. We strive to uphold the principles of crafting sustainable development and encouraging sustainable living for its employees, customers and communities. As a responsible corporate citizen, enhancing society well being and advocating environmental ethics.
We seek to:
Deliver product and services excellence with innovative strategies and responsible green products
Achieve a sustainable long-term balance between preserving nature and meeting business goals
Cultivate a conducive work environment that is inclusive, healthy and safe
Commit to continually develop and invest in communities
Comply to legislations and regulations
Influence lifestyles through sustainability ownership
Our Commitments
IOIPG supports the United Nations 2030 Agenda for Sustainable Development and the Sustainable Development Goals.
IOI Properties Group is committed to the UN Global Compact corporate responsibility initiative and its principles in the areas of human rights, labour, the environment and anti-corruption.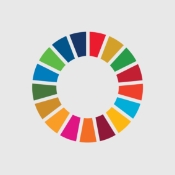 Sustainability Report
This report is prepared in accordance with Bursa Malaysia Main Market Listing Requirements and with reference to BURSA Sustainability Reporting Guide 3rd Edition, Global Reporting Initiative Standards 2021 and TCFD Framework. Feedback from our stakeholders is vital to continually improve our reporting and sustainability practices. We welcome your views, comments or feedback, which may be directed to [email protected]

Sustainability Report 2023
View all past Sustainability Reports